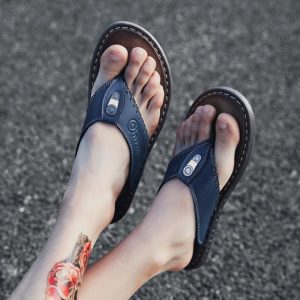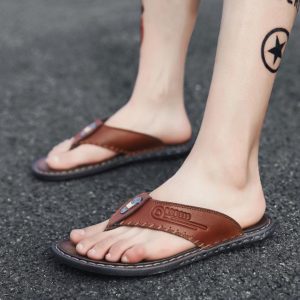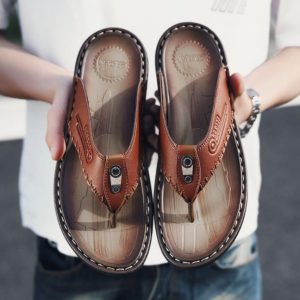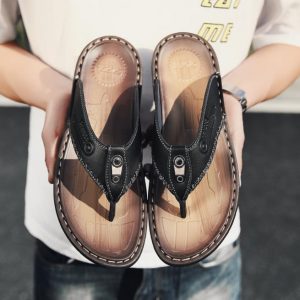 Product Features:
Upper material: PU
Sole material: rubber
Style: Casual Wild
Color: brown, blue, black
Lightweight PU upper with rubber sole is light, soft and durable. The shoes are soft and can be bent at any time without deformation. Made of non-slip abrasion-resistant rubber sole, which has good anti-slip and abrasion resistance to ensure walking safety.
Flip Flops Features:
Flip flops are full of free spirit and casual feeling. They are popular with designers and used in various fashion shows. On the other hand, although the structure of flip flops is simple, it has unlimited creative possibilities. Illustrators and designers can use simple herringbone buckles and flat soles as canvases for free creation, and ordinary consumers can even freely create their own, freely matching herringbone buckles and soles in color. Create your own personal design. And a pair of finished flip flops can also be freely created again by pasting various decorations. Such "liberalism", how can we not let the protagonist team grow stronger!