Express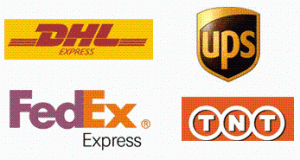 Express delivery, also known as express delivery or express delivery, means that logistics companies (including freight forwarders) can quickly and safely deliver documents or packages commissioned by users through their own independent networks or through joint ventures (ie, networking). A new mode of transport for the recipient's door-to-door (hands-on). At present, several well-known international express delivery companies include UPS, TNT, FedEx, EMS, and DHL. Usually, the delivery time of goods from China to various countries is about 3-7 days. This is a good choice for those who have fewer goods and have higher time requirements.
Ocean Shipping
Containers are a good choice for customers with more goods.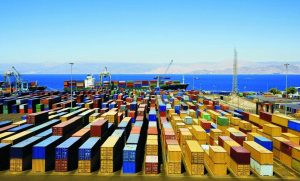 Container size:
Type
Inner length
(m)
Inner width
(m)
Inner height
(m)
Door height
(m)
Door width
(m)
Volume
(m³)
Load
(T)
Tare
(T)
20GP
5.898
2.352
2.385
2.28
2.343
28
17.5
2.3
40GP
12.032
2.352
2.385
2.28
2.343
57
28
3.4
60HC/HQ
12.032
2.352
2.69
2.585
2.343
67/83
28
4
Its benefits
(1) It can be used repeatedly for a long time and has sufficient strength.
(2) Transfer on the way without moving the goods in the box, you can directly change.
(3) Can be quickly loaded and unloaded.
(4) It is convenient to fill and empty the goods.
(5) The volume is large and there are many goods loaded.
(6) Specification standards, which can be stacked on the port and on the ship, saving a lot of space.
Of course, the time of sea use is definitely longer than that of air transport. The timetable from China to the rest of the world is as follows:
Departure Country
Destination Country
Time
China

East Asia
1-3 days
Southeast Asia
7-10 days
South Asia
Around 15 days
Australia and New Zealand (Australia, New Zealand, etc.)
Around 20 days
Middle East Line (Dubai, Iran, etc.)
15-25 days
North Africa's Mediterranean region (Turkey, Spain, Greece, etc.)
20-30 days
Europe (UK, France, Italy, etc.)
30-40 days
East Africa (Kenny, South Africa, etc.)
Around 25 days
West Africa
More than 35 days
Western North America
22-30 days
Eastern North America
12-14 days
Central America
20-30 days
South American Line (West)
25-30 days
South American Line (East)
30-35days